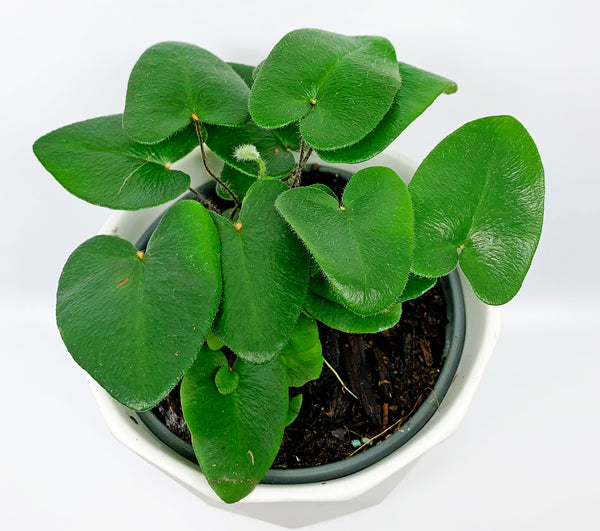 Heart Leaf Fern
Hemionitis arifolia
DORMANCY PERIOD
Winter
LIGHT NEEDS
Medium|Low
MATURE SIZE
12" H x 12" W
PET SAFE
Yes
REGION OF ORIGIN
Southeast Asia
SOIL MIX
Standard Potting Mix
WATER NEEDS
High
A small fern with heart-shaped green fronds shooting out from thick black stems.
Special Care Instructions
Keep in moist, well-draining soil and will require frequent waterings. Place in an South or East facing window and avoid direct sun rays. Prefers high humidity and warm temperaure.
Side Notes
Proviing a humidifier or pebble tray will help increase the humidity this plant craves!