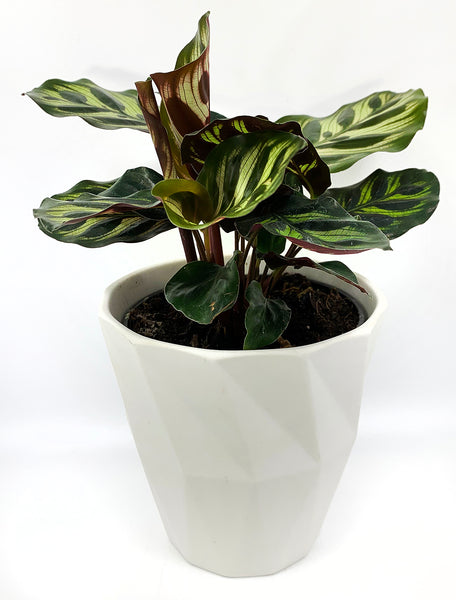 Calathea Medallion
Calathea veitchiana
DORMANCY PERIOD
Winter
LIGHT NEEDS
Low|Medium
MATURE SIZE
3' H x 3' W
PET SAFE
Yes
REGION OF ORIGIN
Tropical South America
SOIL MIX
Standard Potting Mix
WATER NEEDS
Medium
Round leaves that are tricolor with different hues of green and undersides that are deep purple in color. The leaves like all plants in the Marantaceae family, will open up during the day and close up during the evening.

Special Care Instructions
Prefers medium indirect light but will adapt to lower light. Provide consistently moist soil and water when the topsoil appears dry. Also, provide humidity with a humidifier or pebble tray to avoid drying leaves.